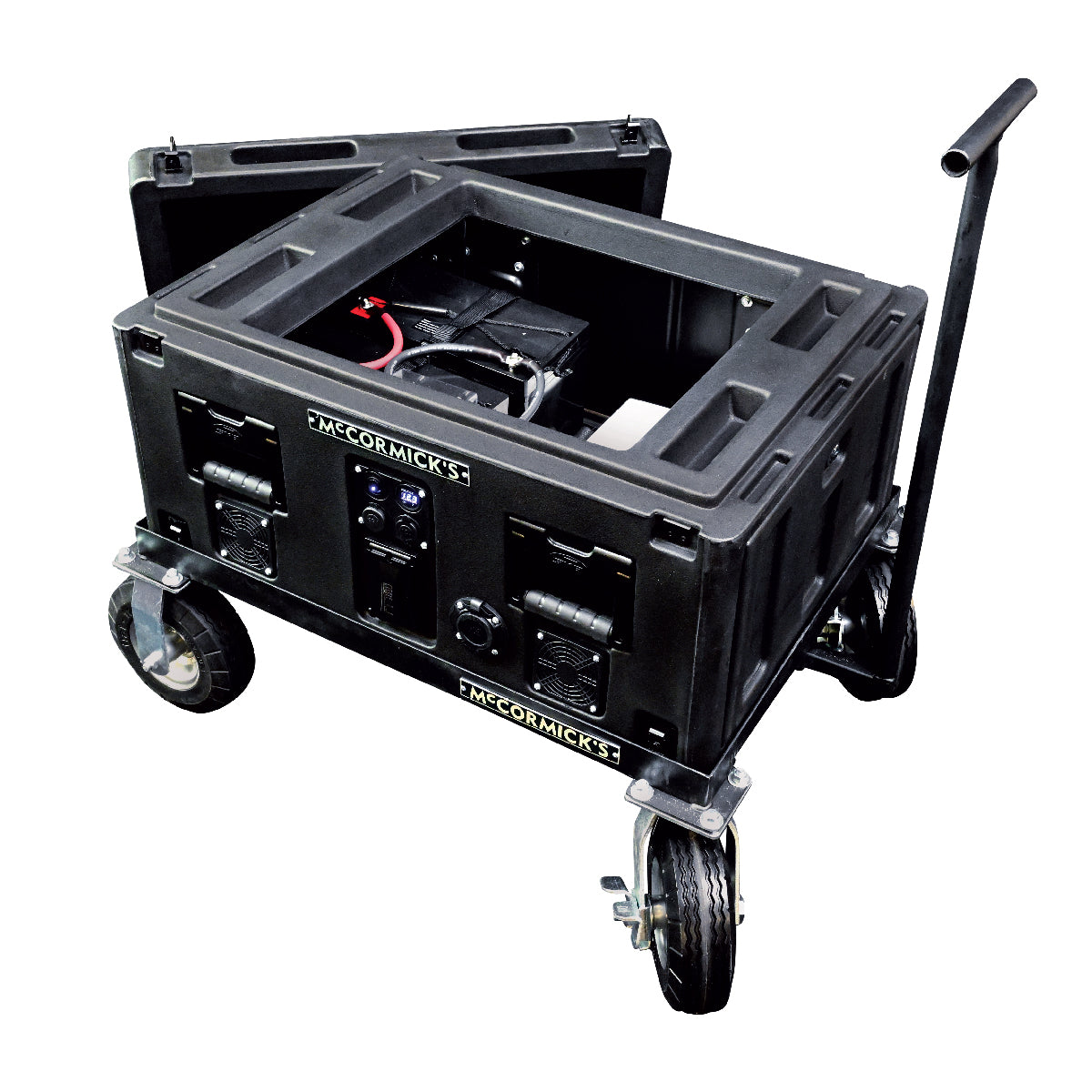 Juicer™ Portable Power System
SKU: 5000100
 Self-Contained, Portable Battery Power System.
Run time of 8 hours or more*
2000 watt pure sine wave inverter
4000 watt surge capacity
200 amp-hour (total) deep cycle AGM batteries
Professional wiring
Built-in battery charger, USB charger, and lighter socket
2 AC outlet plugs
Battery status, volt meter, and shutoff protection
Active cooling fans
No generator noise, fumes, or fuels
Ships by truck--be sure trucks can get to your location
*As tested on McCormick's Conductor Field PA system
COMPLIANT WITH WGI REGULATIONS FOR INDOOR USE

Note that Juicer weighs approximately 200lbs. The rolling steel transport cart is custom-built to hold Juicer's weight and is optional but highly recommended.
This product ships by truck. Flat rate shipping is approximately $380-$430 to Lower 48 states. Be sure your location is truck-accessible before ordering.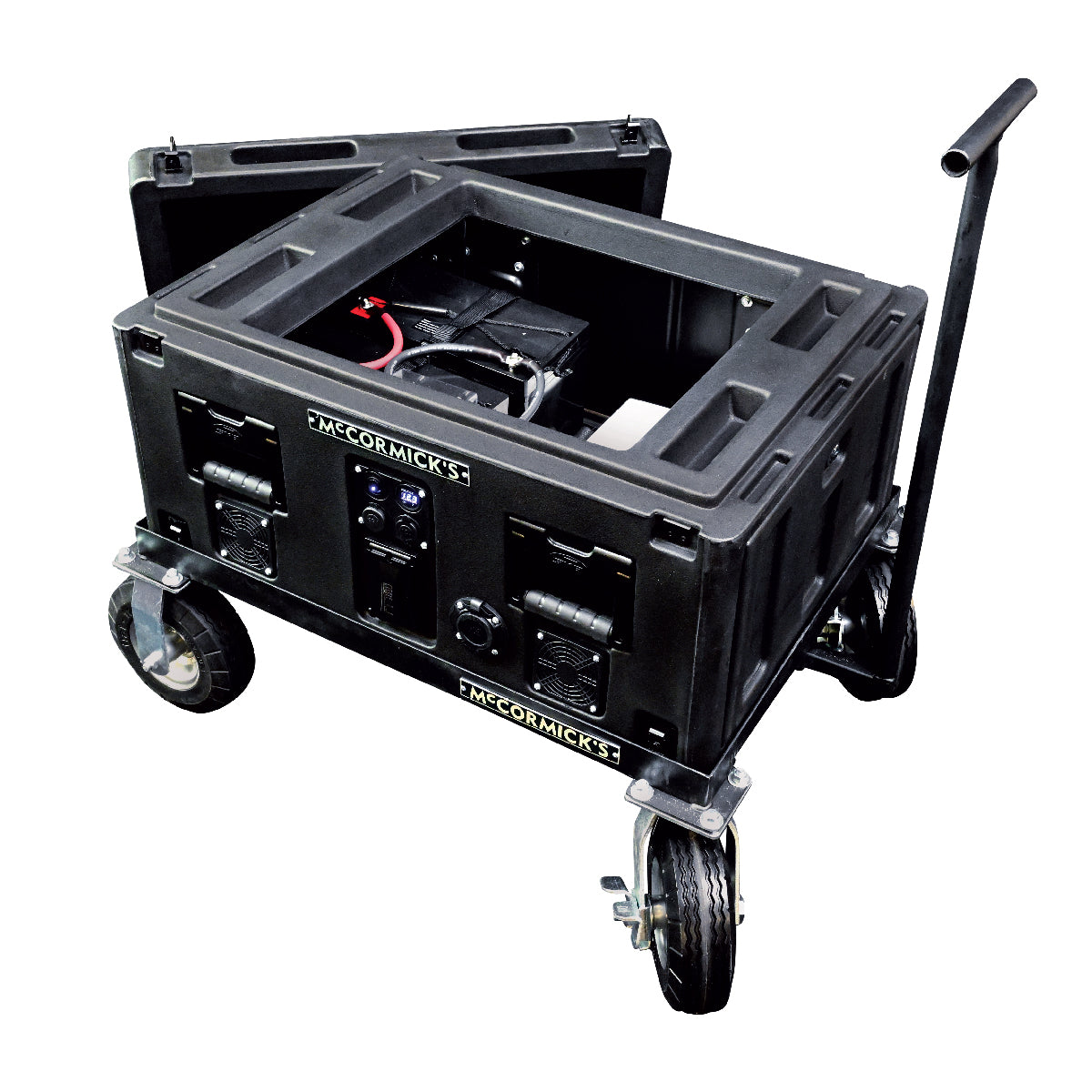 PORTABLE, RELIABLE POWER
FOR FIELD PA SYSTEMS
"This product is a must-have for every high school marching band looking to upgrade their current power solutions."
"We love our Juicer. We have used it through two marching seasons and it has never let us down, and we really put it to the test."
"It's one of the best purchases we've ever made; we used it at literally every marching band rehearsal and performance last season."
"Not a stretch to say it saved our season."
MAX POWER
2000 watt pure sine wave inverter
4000 watt surge capacity
200 amp/hr deep cycle AGM batteries
MAX PERFORMANCE
Charger, battery status, volt meter, and shutoff protection
Active cooling fans
MAX ACCESSABILITY
Rolling Transport Cart with handle
Heavy-duty, no-flat wheels
Sold separately
PORTABLE PA
Shop Portable PA