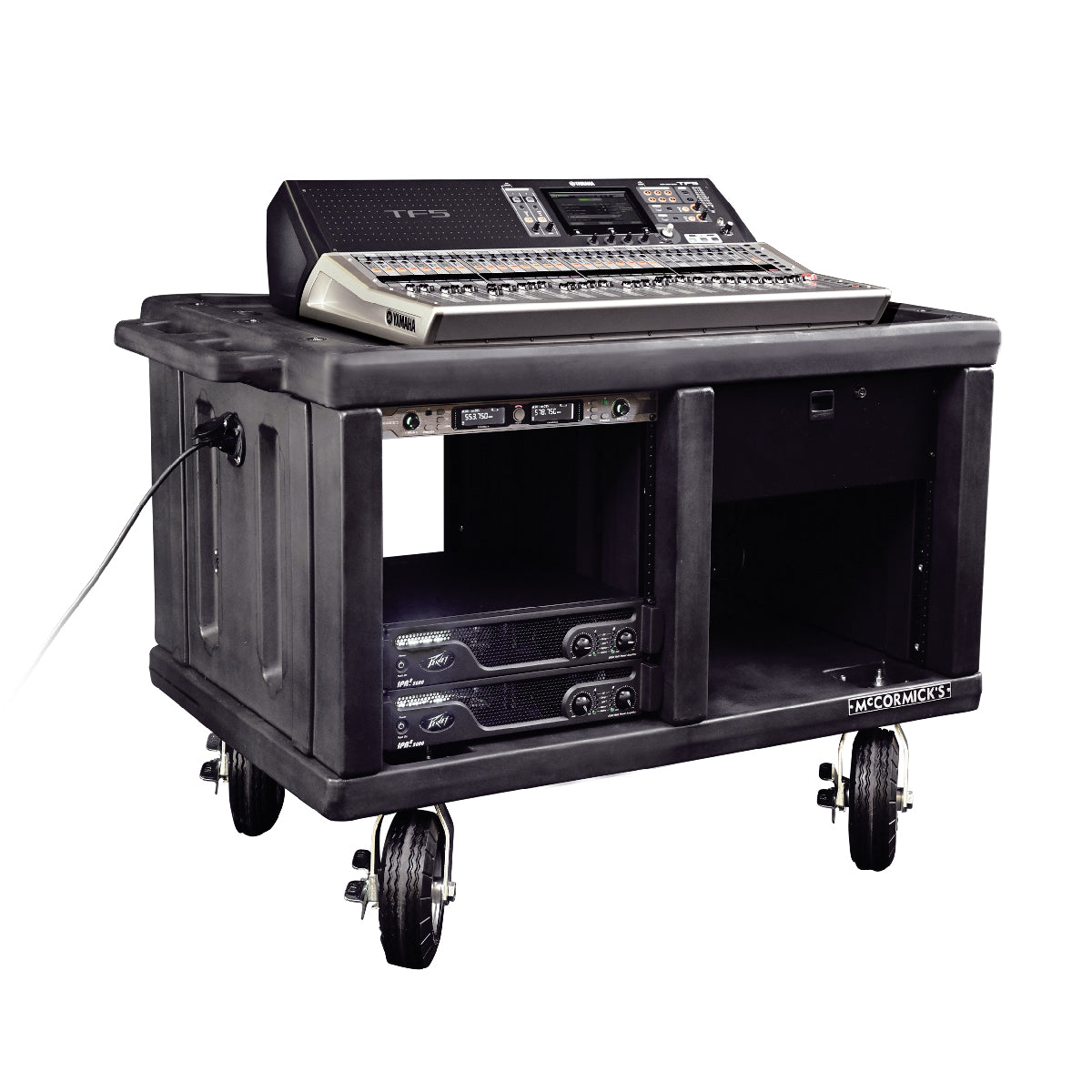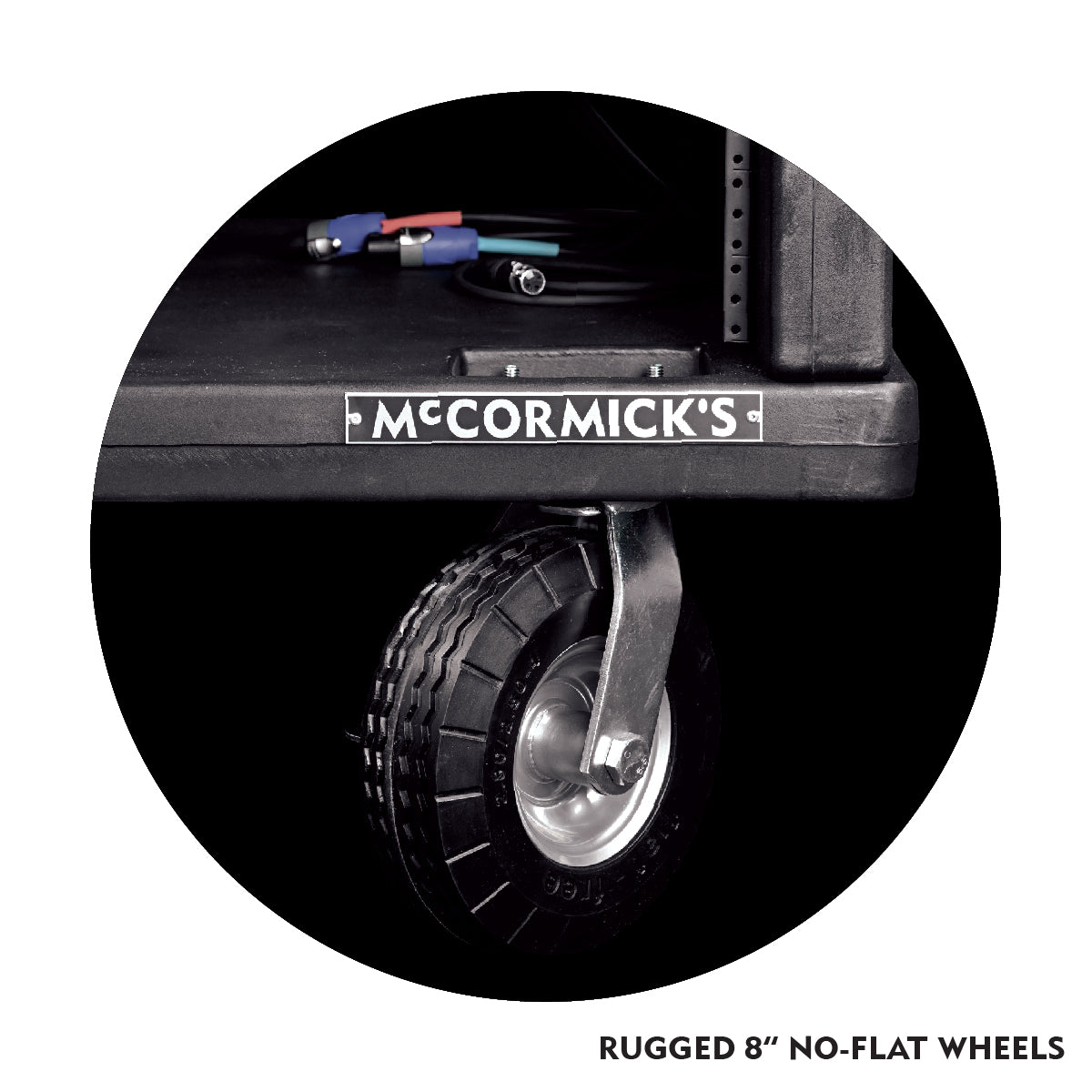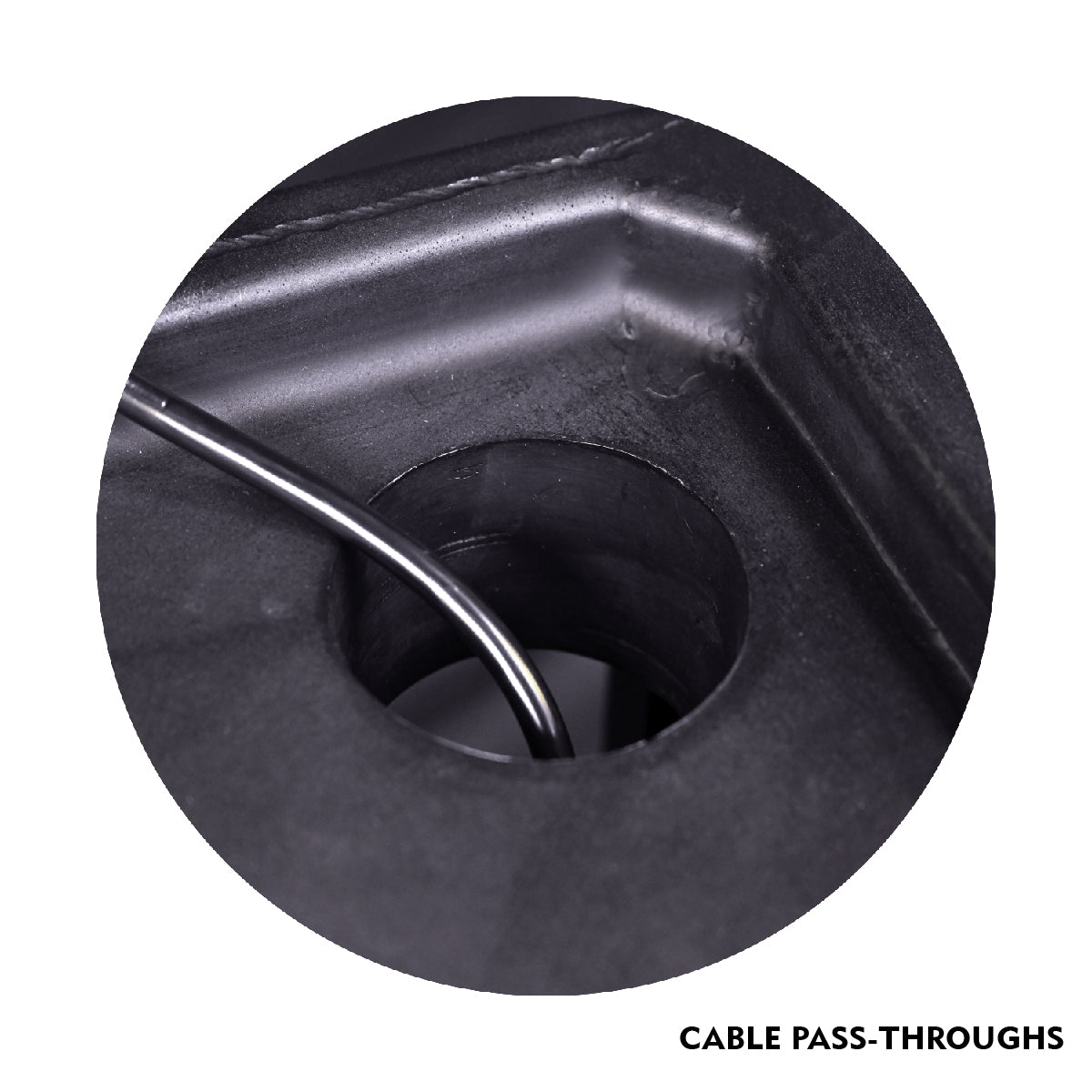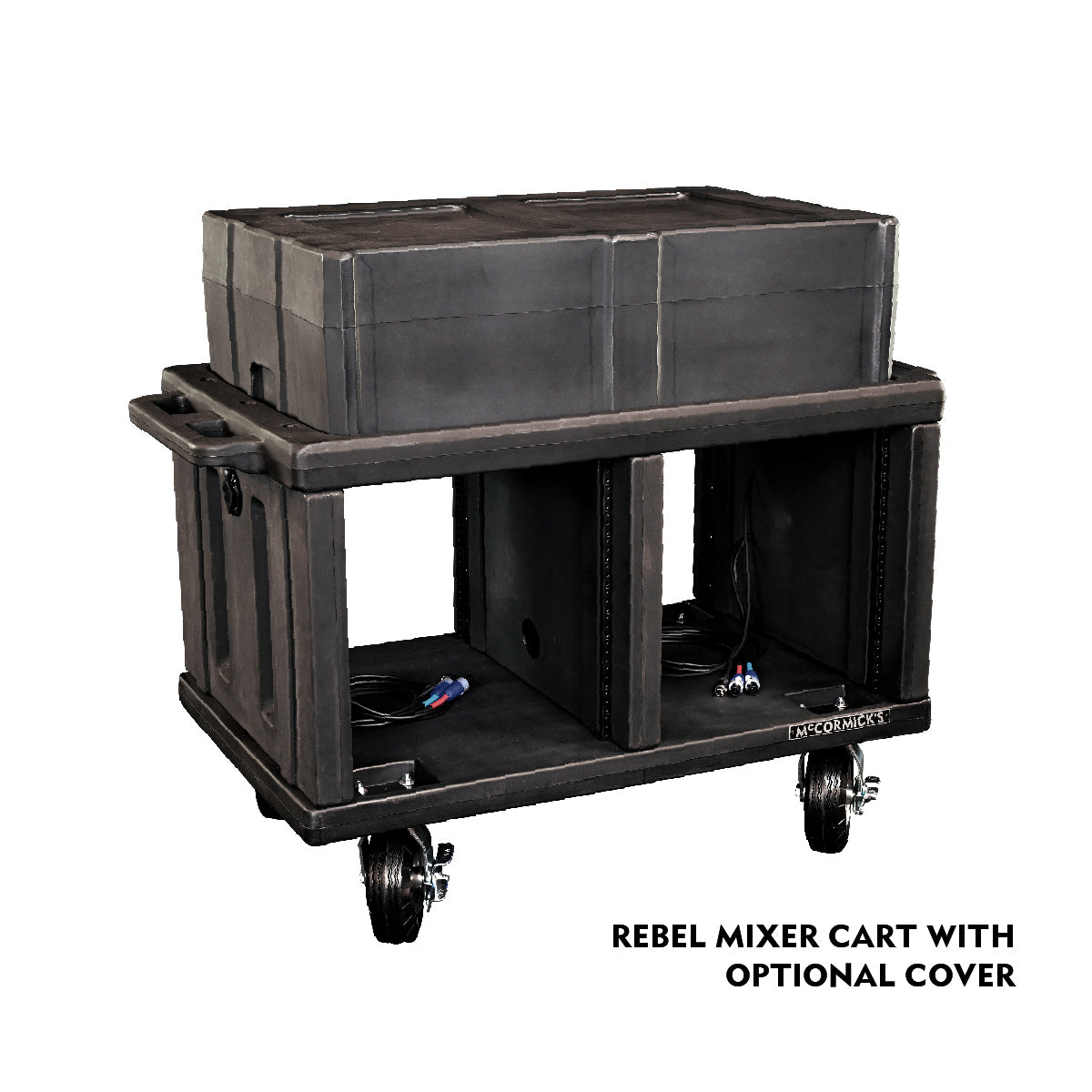 Rebel Mixer Cart
SKU: 5000251
---
50% LESS WEIGHT

75% LESS MONEY
100% MORE PRACTICAL
Introducing McCormick's new Rebel virtually indestructible rolling mixer cart.  
Designed for the field, Rebel incorporates all the features important to pro audio technicians at a price that saves 75% or more over legacy steel-cart alternatives.  
McCormick's has been in the Field PA business for nearly 20 years and we've incorporated that knowledge and experience into the design and manufacturing of Rebel:
Virtually indestructible (want to see proof?)
Cart will never rust or corrode
Non-conductive material won't interfere with wireless transmissions
Built-in UV protection to resist fading for at least 10 years
35" high platform holds mixers at ideal operating height without blocking sight lines to the field

41" x 27" x 1" r

ecessed top tray accommodates wide mixers up to 32 channels
44 rack spaces in front and back for mounting electronics, 8 power outlets, 2 Speakon connections and 2 XLR connections (all genuine Neutrik), all built-in
Rack rails mounted 2.5" back to help protect gear from accidental damage
Thicker corners for added strength
Handle accepts standard 1-1/2" square tube clamps
Rugged 8" no-flat swivel wheels with brakes

Double push-pull handles on both sides
Built-in cable pass-throughs keep cords and connectors organized
Made in the USA
Industry-leading 5-year limited warranty.  Most other mixer carts on the market carry warranties of 2 years or less; only one steel cart is covered for 3 years.    
Approximately 55" W x 30" D x 35" H; 130lb with wheels attached.
Your mixer cart shouldn't cost more than your mixer.  Be a rebel.
Add the New Mixer Cart Cover and Keep Your Mixer Safe.


Rebel ships by freight--please be sure your location accepts truck shipments.  Freight shipping is expensive.  Despite the high cost, which we can't control, you are still saving money -- shipping a Rebel is still 40% less expensive than a double steel mixer cart to most parts of the country.  Add to cart to see freight cost to your state.  

Normal shipping time is 1-2 weeks

---
LOUD & CLEAR
Shop More Live Sound